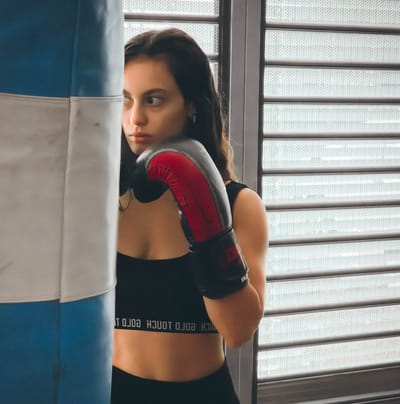 Welcome to our personal boxing gym, where we help you transform your mind and body through the art of boxing. Our gym is designed to provide you with a personalized training experience that is tailored to your unique fitness goals.
At our gym, we believe that boxing is more than just a sport - it's a way of life. Our coaches are
passionate about sharing their love for boxing with our members, and they are dedicated to helping you achieve your fitness goals, whether you're a beginner or an experienced boxer.
Our state-of-the-art facility is fully equipped with everything you need to get in shape, including a boxing ring, heavy bags, speed bags, and other training equipment. Our trainers are certified and experienced in teaching proper boxing techniques and will work with you one-on-one to help you improve your technique and form.
But our gym is more than just a place to work out - it's a community of like-minded individuals who are all striving towards a common goal: to be the best version of themselves. We offer group classes and events, as well as private training sessions, to help you stay motivated and inspired on your fitness journey.
We believe that everyone can benefit from boxing, whether you're looking to lose weight, gain muscle, or just improve your overall health and fitness. So if you're ready to take your fitness to the next level, come and join us at our personal boxing gym - we can't wait to help you unleash your inner champion! So come join us and see what we're all about!